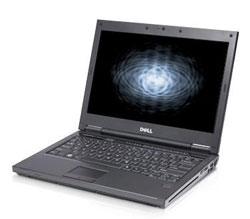 Business users are typically more demanding of their notebooks than normal consumers. Business users tend to want portability, power and pretty much everything else. The boss approving the orders wants all that stuff too, but at a cheap price.
Dell says it has listened to its business customers and delivered everything they want with its new Vostro 1310 and 1510 notebooks. The 1310 notebook has a 13.3-inch screen and the 1510 is a 15.4-inch notebook. Dell says that the 13.3-inch Vostro has 94% of the viewing area of the 14.1-inch Vostro, but weighs 20% less.
The Vostro 1310 starts at $749 and the 1510 starts at $599. The machines are available today in Europe, Middle East, and Africa. The new laptops will be available in North and South America on May 1 with availability in Asia Pacific and Japan on May 5. Dell also says it has redesigned its 17-inch Vostro 1710 and it will be available in mid-May.
Dell, Notebook, Vostro