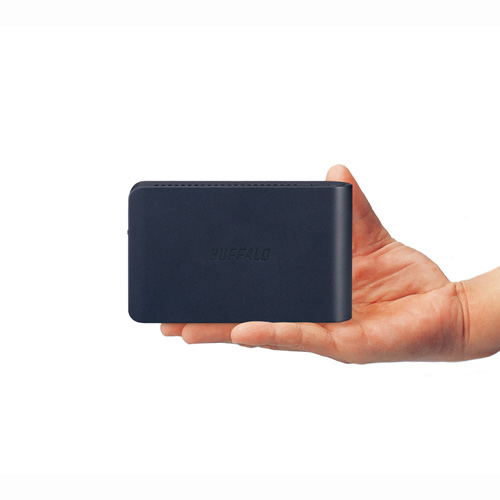 The folks over at Buffalo Technology want to put a massive amount of storage in the palm of your hand – 1TB to be specific. The computer equipment manufacturer is accomplishing this task through the release of its LinkStation Mini (LS-WS1.0TGL/R1), priced at around $700.
The Buffalo LinkStation Mini delivers 1TB of storage to you via its dual drive design. It can be configured for either RAID 0 or RAID 1, depending upon your data needs, and sports an auto-sensing Ethernet port so it can act as a network attached storage device. The drives themselves are 5,400 RPM, 2.5-inch notebook drives.
Other features of the LinkStation Mini include a weight of just 1.1 pounds, dimensions of 1.57- x 3.22- x 5.31-inches, DLNA support, a USB port and remote Web access of its contents. This NAS offering from Buffalo will be available in May.
buffalo technology, Hard Drives, NAS