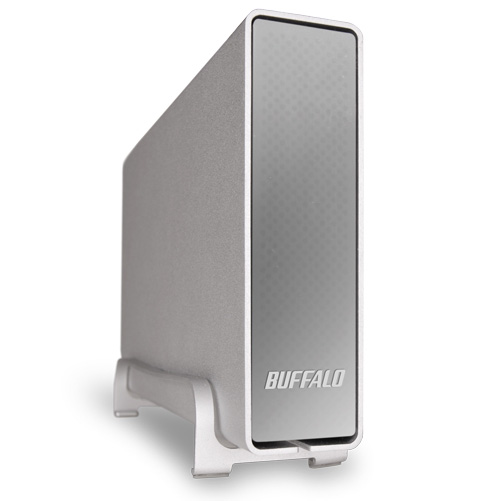 Buffalo Technology has announced a new external hard drive which offers you 1TB of storage room and multiple interfaces to work with. It is known as the DriveStation Combo4 and you'll find the 1TB option (HD-HS1.0TQ) pricing you around $350.
The Buffalo DriveStation Combo4 offers you four options for interfaces with a computer – eSATA, FireWire 400/800 and USB 2.0. This choice of options makes this external hard drive useful for either Mac or PC owners, with Buffalo saying users will get an added 20 percent faster data speed transfer rate due to its special "TurboUSB" software and the face this drive is a 7200-RPM SATA model.
Other features of this 1TB drive include a weight of just over three pounds, an internal cooling mechanism which uses no fan, backup software and included 256-bit encryption technology. Buffalo says this model will be on sale later this month.
buffalo technology, External Hard Drives