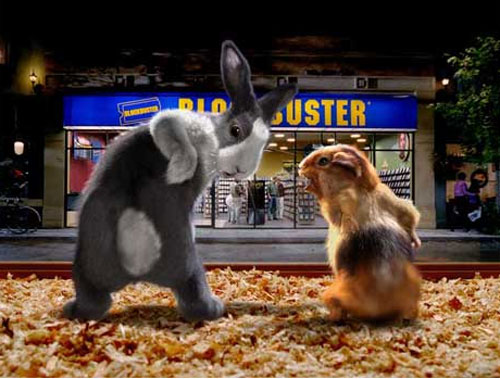 When it comes to getting my gadget or video game fix and I don't want to wait for something to ship from an online store it's off to Best Buy or Circuit City for me. I also like to watch lots of movies and I am in the movie store almost every Tuesday looking for something cool to watch and Blockbuster is a store of choice. It seems that Blockbuster and Circuit City could see a merger at some time in the near future.
Blockbuster announced today that it has offered to buy Circuit City for $6.00 per share in cash with the offer subject to due diligence. Blockbuster says that the offer was made in a letter sent to Circuit City Chairman and CEO Philip Schoonover on February 17 on behalf of the Blockbuster Board of Directors.
The catch is that Blockbuster says that Circuit City has failed to provide the necessary due diligence to allow Blockbuster to make a final offer for the company. According to Blockbuster it decided to make the offer public to allow Circuit City shareholders to have the chance to determine the destiny of Circuit City. Blockbuster says that the offer to buy Circuit City is conditional on timely commencement of due diligence and that it has other strategic opportunities.
Blockbuster, circuit city