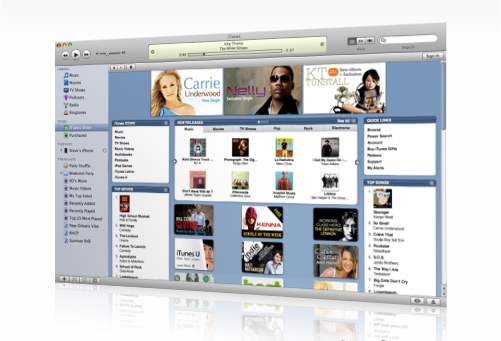 The digital music revolution is definitely here, all you need to do is look around and it seems that everyone is using an iPod or other PMP device. Digital tracks have quickly outpaced traditional CD sales and online digital music sales have skyrocketed.
Back in February we reported that Apple's iTunes store was the second largest music retailer in the United States. Apple announced this week that it was now the top music retailer in America, surpassing Wal-Mart.
Apple says that its iTunes service has over 50 million customers and has sold over 4 billion songs along with having the largest music catalog of over 6 million songs. Apple's claim to the top spot comes from data from the NPD Group based on the amount of music sold in January and February of 2008.
Apple, iTunes, music downloads, music retailers, music stores