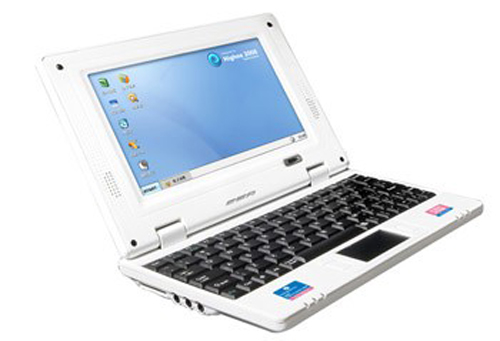 3K Computers has announced a new laptop computer the company considers to fit in the UMPC mold. It is priced starting at around $400 and is known as the Longitude 400 Mini Notebook UMPC.
The 3K Longitude 400 weighs under two pounds and sports a seven-inch display. It runs off of a 400 MHz 32-bit single core mobile processor, 512 MB of DDR2 RAM and a 4GB solid state drive for file storage. The operating system is Linux based as well.
Other features of the Longitude 400 include an open source "Office Suite," a full size keyboard, three USB connection ports, 802.11 wireless and one Ethernet 10/100 LAN port. It will be available from 3K in May.
3K Longitude 400 Mini Notebook UMPC
3k computers, laptop comptuers, notebook computers, umpcs