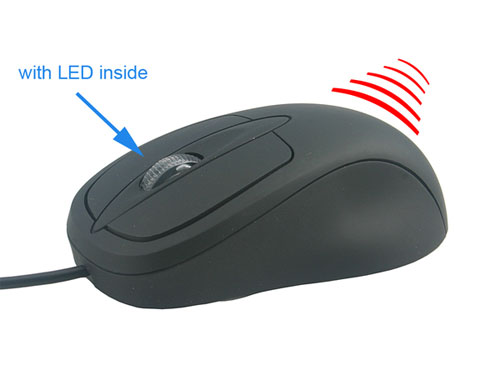 A few weeks ago the heater broke here in part of the office and the women wisely decided to move to a warmer part of the building until it was fixed. Us men however toughed it out for two days until the problem was fixed. It sure would have gone by a lot easier though if we had this USB Infra-Red Warmer Mouse ($23) to keep us going.
The USB Infra-Red Warmer Mouse has an infrared red generator built inside which gradually warms up the mouse surface after being plugged into a USB port. It keeps the temperature at between 40°C ~ 45°C and can be turned off if, for example, your thumb's skin starts to burn.
Beyond warming your hand this mouse does what a mouse does – 800dpi, buttons, etc. You really aren't buying this to be just a mouse though – you want something to prove how stupid of a dude you really are.
USB Infra-Red Warmer Mouse [via OhGizmo]
mouse, USB, warmer