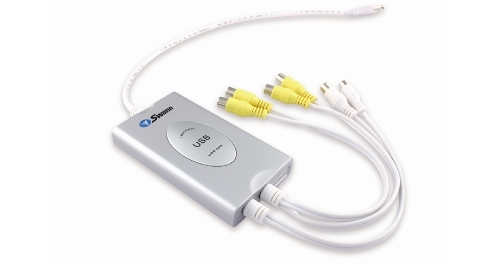 Swann Communications has been putting out security peripherals for about ten years now and on Thursday announced the release of their latest surveillance convenience tool with the USB 2.0 DVR Guardian. This device can connect to a standard notebook computer via USB and allow it to perform as a quad-monitor surveillance system.
The Guardian can not only monitor and display the video from 1-4 cameras, but can also be set to record from the inputs direct to the local hard drive. DVR-like capabilities allow you to set it to record at specific times of the day or for a set duration upon sensing any motion in its view. The software will then let you control and monitor remotely. Combine this with its ability to send out an email when motion is detected and you can catch would-be thieves in the act.
The USB 2.0 DVR Guardian is available now from multiple sources including Amazon.com with a retail price of $100, of course this is only the software and the video input to USB adapter for your computer. You'll have to get the cameras separately.
Security, surveillance, Swann Communications