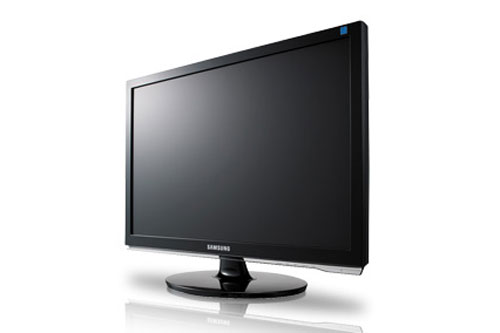 There are probably a few of you out there still rocking the big CRT monitor from way back in the day or those tiny first generation LCDs. Well, it's time to upgrade. Samsung has announced a new line of high-end contemporary LCDs with what it describes as industry leading performance. What else are they going to say?
The new line has four displays including the SyncMaster 953BW, 2053BW, 2253LW, and the 2253BW. The displays vary in size, but all share the same features for the most part. The new line has a fast 2ms gray-to-gray response time.
That response time should make for good gaming and movie watching. The contrast ratio on the quartet is 8000:1 dynamic and all four displays use MagicColor intelligent color control to customize brightness, color, and contrast with adjustments made from the mouse and keyboard of your computer. Connectivity is DVI with HDCP for protected HD content playback. The displays are available now and pricing for the 953BW is $239, the 2053BW is $299, the 2253LW is $319, and the 2253BW is $349. Samsung has been busy recently, it announced a new training system with Adidas last week called miCoach.
LCD, Samsung, SyncMaster