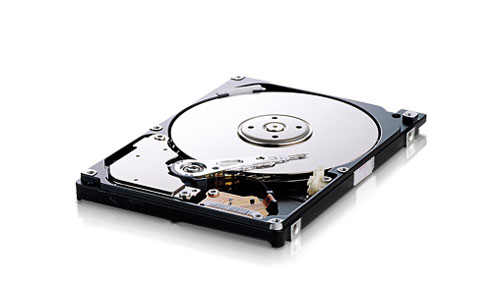 There are a few things most of us would like to have on our notebook computers including longer battery life, more performance and more storage capacity. Samsung can't really help with the first two items I mentioned, but it can help with the storage space issue. Samsung announced today that it is now shipping its Spinpoint M6 500GB hard drive for notebooks.
The new 500GB M6 drive sports a trio of platters that each has 167GB of storage space packed into a 2.5-inch frame designed specifically for use in notebook systems. The drive is only 9.5mm in height and uses the SATA 3.0Gbps interface, making it a direct upgrade for many notebook users.
The Spinpoint M6 has a 5400 RPM spindle speed and uses an 8MB cache. Safety features for the drive include an optional free-fall sensor. Samsung says the drive can store 125 hours of DVD movies, 60 hours of HD video, or 160,000 digital images. The drive is available now at an MSRP of $299.
hard drive, Notebook, Samsung, Storage