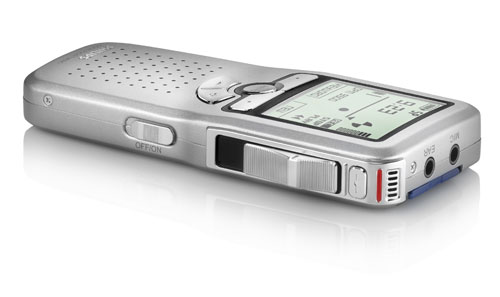 If you are in the market for a professional dictation recorder, especially if you are transitioning from analog to digital, Philips has a line of products to consider. Its newest is the Digital Pocket Memo 9500.
The Philips Digital Pocket Memo 9500 is equipped with the serious voice recording person in mind, offering a four-position slide switch, a large LCD display screen, full metal casing and USB recharge ability. Recordings are stored on removable SD memory cards.
Philips includes with the 9500 network based dictation software which lets the recorder be used as an online microphone. It comes with a USB docking station as well and should be available now.
Philips Digital Pocket Memo 9500
Philips, Voice Recorders