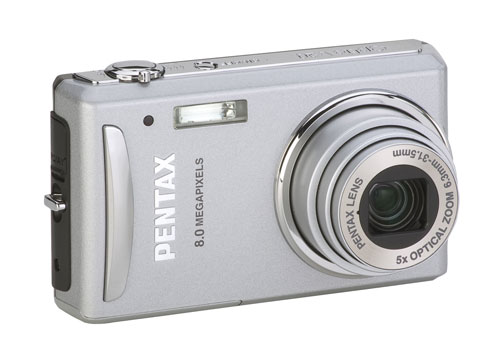 Pentax decided to wait until the quiet of this afternoon to unveil its latest point and shoot digital camera. This new model is called the Pentax Optio V20 and it prices at around $280.
The Pentax Optio V20 is your typical, compact eight megapixel shooter. It offers up a 5x zoom lens, 3-inch LCD monitor and 512MB of internal memory. Pentax said it will be available in May.
Other features of this camera include face recognition, smile capture and blink detection. There's also auto-focusing and a mode for close-up photography. Wait – now we know why Pentax announced this camera so late. Boring….
Digital Cameras, Pentax