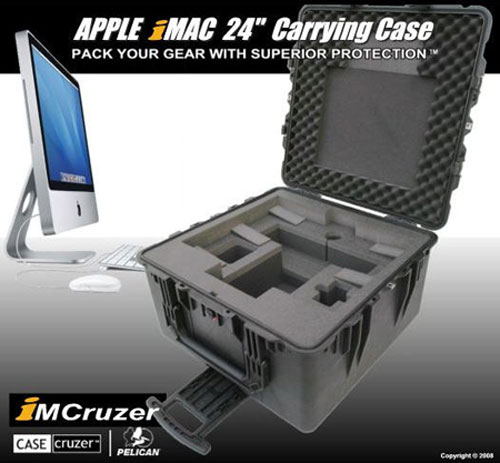 Pelican is back with another tough carrying case to protect your expensive Mac investment. This time around it is called the Pelican iMCruzer and it is designed to guard 20- and 24-inch iMacs.
The Pelican iMCruzer offers up a custom foam interior housed in a case measuring 7.38 inches in length and width, and 16 inches high. It offers a retractable handle and wheels to make transportation easier as well as two fold-down side handles.
The Pelican iMCruzer also weighs around 38 pounds without the iMac inside of it. While it may seem a little heavy when all combined together, if this case does as it says it does in protecting your Apple investment you'll hardly care about the weight at all.
Apple, Baggage, imacs, pelican