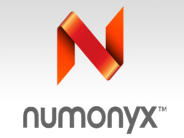 According to an announcement by Numonyx CEO Brian Harrison, the company is expecting to have phase change memory (PCM) commercially available and start shipping this year. PCM is a new type of memory that would be in competition with Flash memory and has been in the works for decades but has yet to see commercialization.
Numonyx is a joint venture between STMicroelectronics and Intel and appears to be the first to announce a real-sounding time line for this type of memory. A number of companies have been working on phase change memory including an announcement from IBM in late 2006. Harrison says they are shipping samples now and will have the new memory widely commercially available in the next year or two.
Phase change memory's design makes it a likely competitor or replacement for Flash based memory. It works by repeatedly heating and cooling small bits. The speed at which it cools depends on its state or phase, which can be either on or off, and therefor creates the ones and zeros which makes data. The advantage of PCM over Flash consists of the scalability potential which will allow more memory to be stored on a smaller area, more endurance to withstand more read/write cycles that Flash, faster read and write times and less energy consumption.
Memory, Numonyx, PCM, Phase Change Memory, Storage