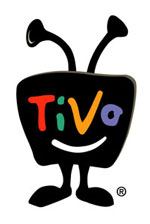 Tivo this week released a paid update of its software which will make it easier for its customers to download video to their Tivo boxes. It is known as Tivo Desktop Plus 2.6 and it will run you around $25.
The Tivo Desktop Plus 2.6 software, available for Windows users only at this moment, makes use of the Tivo Season Pass functionality to let one manage web video content. With it one can subscribe to RSS feeds over a range of video content. This is done in conjunction with Web browsers, RSS video clients such as iTunes podcasts, or other video download software to automatically copy to their TiVo DVR's Now Playing List alongside recorded broadcast and cable TV shows.
This announcement comes on top of recent news that Tivo will let users stream directly to their DVRs YouTube videos. The new software update is available for download now.
dvrs, pvrs, Tivo, Web videos