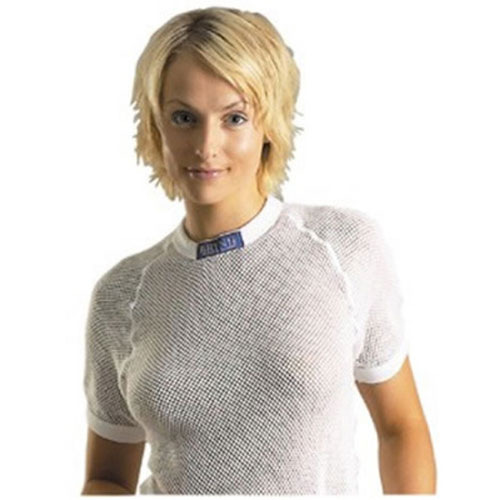 You may now never have to worry about getting stabbed in the back literally as you walk down the street. A uniform manufacturer in Japan has reportedly developed a T-shirt which provides protection against knives.
The Daily Yomiuri reports these T-shirts are made from "slightly thick fibers that are more than three times as strong as cotton." The strength of this shirt's fiber reportedly makes it equal to that found in body armor. You can even toss it in the wash to get off the blood after you kick the ass of your would be attacker.
Downsides? It won't protect you from puncture attacks, only slashing. It will also cost $610 maximum. That might be a cost worth paying though if you are paranoid walking down dark alleys.
[via Inventor Spot]
Apparel, clothing, inventions