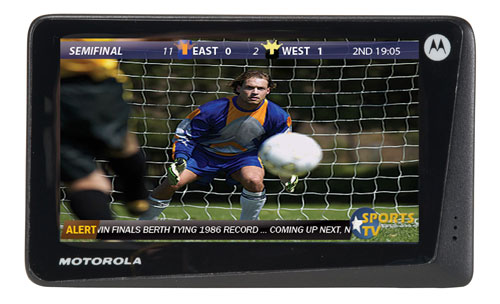 Motorola unveiled this week a new mobile television which also offers navigation and other features. It is called the Mobile TV DH02 and there was no specific pricing or availability information announced as of yet.
The Motorola Mobile TV DH02 is designed to be what Motorola calls "an all-in-one personal entertainment and navigation device." To that end it sports a touchscreen interface "with intuitive click, drag and scroll icon-based menus." It is capable of being a live DVB-H television with PVR abilities or a GPS device with map views, points of interest and voice-activated directions.
Other features of the DH02 include a WQVGA resolution display, portrait and landscape auto-flip, Bluetooth for hands-free calling and storage of media on microSD cards. It's hopefully, but unlikely, this product will ever wash up on American shores.
Motorola, portable media players, Television