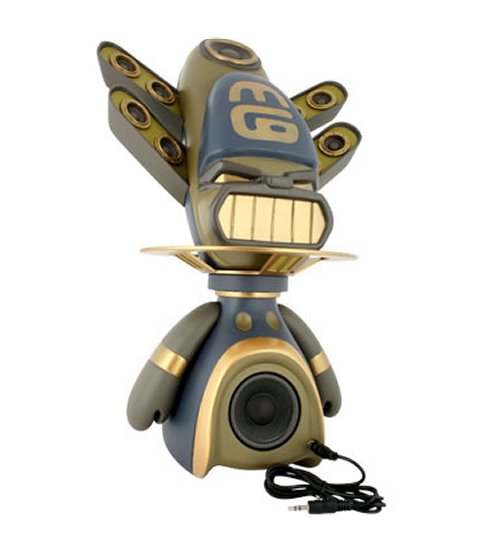 These MiniGod speakers look so freaking cool I want to worship them and I wouldn't mind doing so from the top of a Pyramid, even if I had to toss decapitated heads down the steps all day to make it happy. But while awesome looking and clearly a real God, the fact that it only requires a 9V battery to operate suggests that the first sacrifice this God made was the sound.
I say who cares. I've found my new God. As long as I do his bidding and offer up a fresh 9V battery now and again, I think we'll get along just fine. If it wants an actual blood sacrifice, well…Let's just say there's room for advancement here at the Brick. Hmmm…Who to start with…

Prices are in the $120 range.
[MiniGods] VIA [Dvice]
audio, awesome, minigod, sound, Speakers