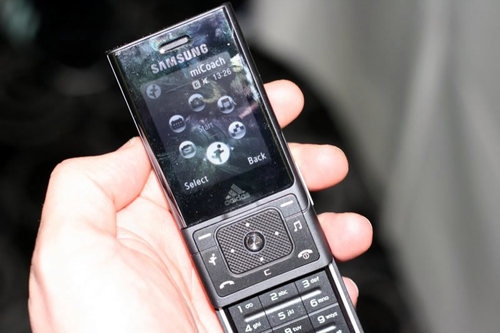 It looks like Samsung and Adidas have paired up to take on the likes of Apple and Nike+ in the fitness gadget market. The miCoach F110 mobile phone brings on similar workout tracking capabilities and then some.
The miCoach comes packaged with a heart rate monitor and a "foot pod" for tracking your steps wirelessly to the phone. The device will then keep track of your pace, distance and heart rate giving you audio feedback on your progress and exercise level during your workout.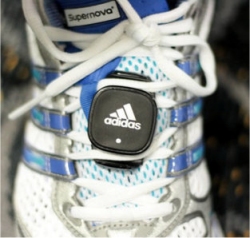 The F110 also packs in the general mobile phone capabilities, a 2 megapixel camera on board and has a built-in MP3 player and FM radio tuner to boot. Samsung even included 1GB of internal memory for storing enough music for some of the longer excursions.
Adidas and Samsung have also included software and an online system where the miCoach can take advantage of over 220 different training programs and the ability to upload the workouts and track your progress. The miCoach F110 is expected to be available in the UK sometime in April.
Adidas, exercise, fitness, miCoach, Mobile Phones, Samsung