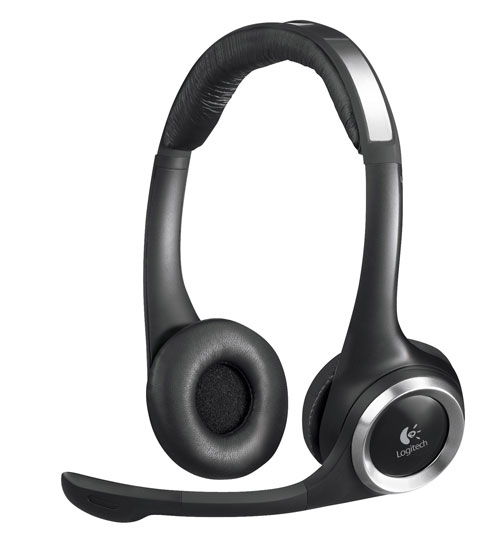 Logitech announced today its first wireless stereo headset designed for Internet calling with a PC. The Logitech ClearChat PC Wireless headset is priced at around $100.
The Logitech ClearChat PC Wireless headset makes use of wireless 2.4 GHz technology to let users enjoy stereo audio up to 33 feet from their computers. A USB transmitter handles broadcasting the signal to the headset. One can also chat wirelessly via VoIP calls made from a computer, chatting via a noise-canceling microphone on a flexible boom.
Other features of this Logitech wireless headset include laser tuned audio drivers, volume and microphone mute controls located on the right earpiece and a padded headband and ear pads. The ClearChat is set for release in May.

Logitech ClearChat PC Wireless
Headsets, Logitech, VoIP