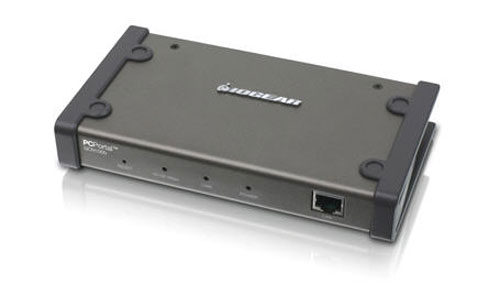 IoGear is out today with a new piece of computer hardware which lets on the go workers "access their home or office computers from across the globe, as if they were working on the machine directly." It is called the PCPortal and pricing is at around $500.
The IoGear PCPortal is completely hardware based, reportedly only requiring an Internet connection, Web browser and your router's current IP address. With this device you can, for example, do remote file transfers or troubleshoot a remote machine if it is not operating correctly. This device allows for access to multiple machines when connected through a USB KVM switch.
Other features of the PCPortal include SSL 128bit encryption, support for up to eight users, a message board and a virtual USB 2.0 port for remote access of a USB flash drive. This device is available now.
Iogear, Networking