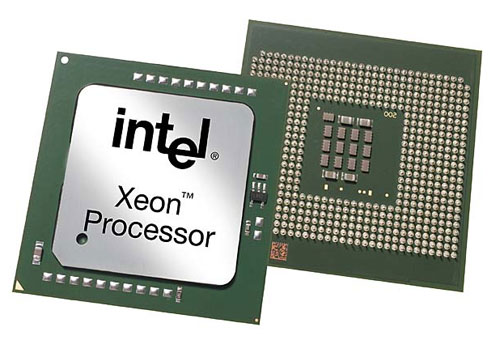 Servers serve us well for many tasks behind the scenes from hosting the web pages we like to running the applications your boss, aka "The Man", makes you use at work. Faster processors for these servers are a good thing.
The faster the processors the faster you can get your work done and the more time you have to surf the Internet, or as we call it when you surf the net at work—"research". Intel announced a couple new server processors today in its Xeon line. The new parts fit into the L5400 series and both the processors use Intel's 45nm manufacturing process.
The two new L5400 parts include the L5420 that runs at 2.50GHz and features a 1333MHz FSB and a full 12MB of on die cache. The L5410 runs at 2.33 GHz and has the same FSB and cache size. Both of the parts are quad-core designs and operate with 50W of power. The L5420 retails for $380 and the L5410 retails for $320, both in lots of 1000.
CPU, Intel, Xeon