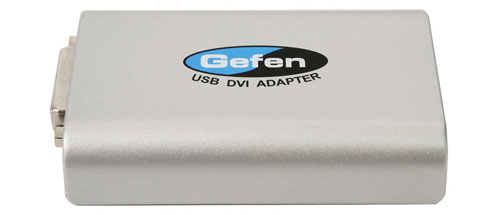 Gefen is now making available a USB to DVI connector for those who want to add additional digital video displays or projectors. It is called the Gefen USB to DVI Graphics Adapter and it will cost you around $130.
The Gefen USB to DVI Graphics Adapter is designed to do as the name implies – bringing additional display options to your computer through a USB connection. It works with the Windows operating system and sports a DVI port to which you hook up a monitor. On the other end is a USB port for a computer connection. Output video to these monitors comes in the DVI-I format.
Other features of this graphics adapter include support for screen resolutions up to 1600 x 1200, option of mirroring of main display or extending desktop and computer support for up to six graphics adapters. It is available now.
Gefen USB to DVI Graphics Adapter
TAGS:
Gefen, graphics adapters