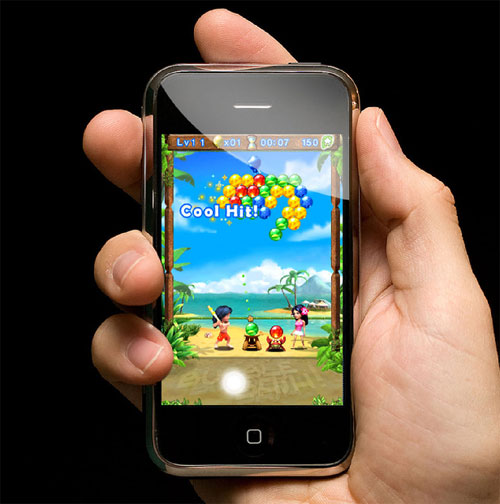 I really like my iPhone, but I have found myself sitting around a few times bored of surfing the net and watching YouTube videos wishing it would do more. Thanks to the announcement last week of the iPhone SDK it won't be long until the iPhone has some sweet new games to occupy my time.
Gameloft has announced that it will develop over 15 titles for the iPhone in 2008. Gameloft points out that while the SDK is available, iPhone owners can't get the games until the App Store launches in June of 2008.
Gameloft says that the bright touch screen and the accelerometer will make the iPhone a great place for games. Gameloft gives no details on its titles, but the image of the iPhone game looks good graphically. Hopefully the gameplay will be interesting and the games will sell for a reasonable price.
Apple, Games, iPhone