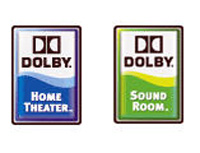 Dolby wants to make your next PC sound experience more pleasant and to that end it's updating its PC Entertainment Experience program with new audio features and more. This program was first launched more than four years ago.
The Dolby PC Entertainment Experience program consists of several Dolby audio post-processing and connectivity technologies. The company specifically put into second generation Dolby Home Theater and Dolby Sound Room. New features of the former, geared towards a surround sound experience, include a sound stage enhancer, bass enhancement and a virtual 7.1 surround sound experience.
For Dolby Sound Room and its small speakers/headphones focus, new additions include a sound stage enhancer and bass enhancement. Dolby added it has also updated Dolby Control Center, a graphical interface which offers on-screen controls and interactive visuals for selecting speakers and fine-tuning surround sound effects.
Dolby PC Entertainment Experience
dolby, Headphones, pc audio, pc sounds, Speakers, virtual surround sound