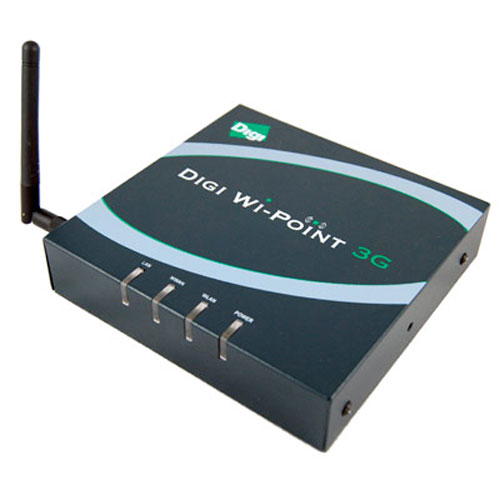 Digi International said today it is making available for purchase a new PC card based 3G cellular router with integrated Wi-Fi access point. It is called the Digi Wi-Point 3G and it will run you around $485.
The Digi Wi-Point 3G is designed to act as a cellular hot spot, according to Digi, to provide "secure, high-speed Internet access to remote workgroups and devices." It reportedly works with more cellular PC cards than any similar product, supporting over 40 PC data cards of this type.
The Wi-Point 3G acts as a three-in-one router, including "integrated 802.11b/g Wi-Fi access point, 10/100 Ethernet and global cellular network access." It also offers what is described as enterprise class security. It is available now.
digi international, Routers, wireless