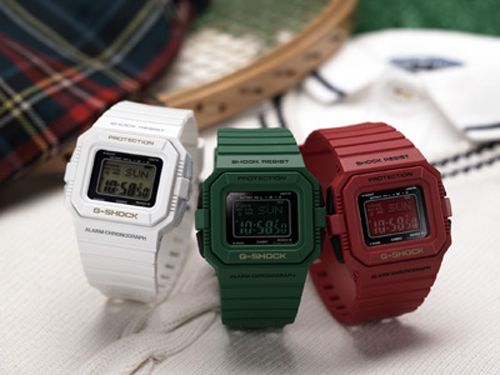 Casio G-Shock watches have now apparently been around for some 25 years. The company has just rolled out another model – the Casio G-Shock G5500C – to join the product line and it prices at around $120.
The Casio G-Shock G5500C is available in three colors – red, green, white – and, like its predecessors, is shock resistant and also water resistant up to 200 meters. This particular G-Shock also draws its power from the sun via a built-in solar panel and rechargeable battery.
Other features of the Casio G-Shock G5500C include world time in 48 cities, four daily alarms, countdown timer and an auto light that illuminates the display automatically when the watch is angled towards the face when not enough ambient light is present. It is available now.
Casio, g-shock, Watches