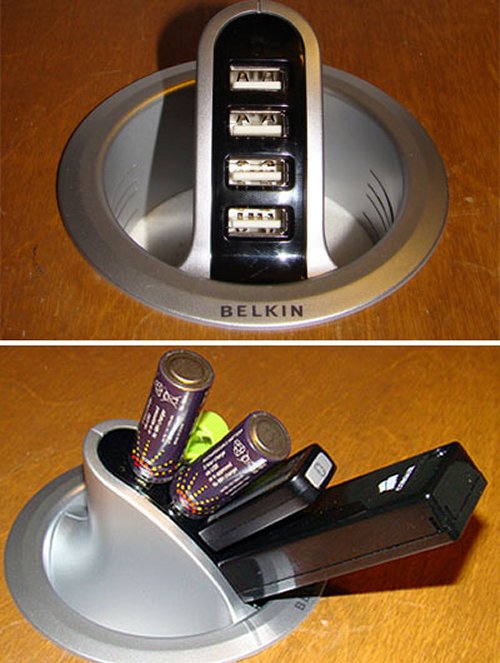 Every now and then you come across a design that is absolutely brilliant. Like this Belkin USB hub that fits in the grommet hole on your computer desk. I always knew that hole was good for something, besides making objects disappear never to be seen again.
Combine that hole with something you can never have enough of, like USB ports, and what you've got is gadget gold. The 3″ grommet hub has 4 raised USB ports with openings on each side for hiding cables, and if your hole is smaller,(This all sounds really wrong…) you may need the 2″ version. Simple and brilliant.

Smokers will want to be careful though as it kinda resembles a high tech ashtray.
[Everything USB] VIA [Ohgizmo]
Belkin, Cables, grommet, hole, hub, neat, USB