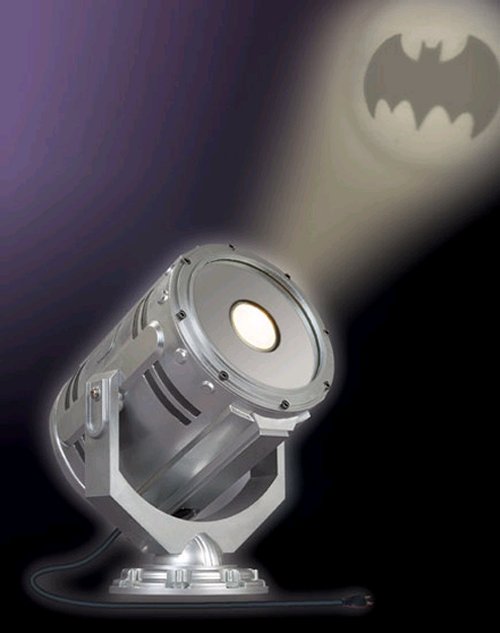 Here's a perfect addition to your already batman heavy themed home or cubicle. When Commissioner Gordon tries to call you with the red phone and you aren't home or in your Bat cave, this ought to get your attention.
All anyone needing the services of their friendly neighborhood bat need do is flip the switch, and this desktop device will project a Bat-Signal an impressive 16 feet! Batman will likely not show up. But prepare to lure nerds in from everywhere heeding the call and thinking there's a Comic Con nearby.

It must have been priced by the Joker at $309. It's powered by a plug-in, UL adapter and two ultra-bright bulbs, it also includes a fan to keep it cool and a swivel feature enabling the Bat-Signal to pan across the room.
[Bigbadtoystore] VIA [Poptherapy]
bat signal, batman, gadget, light, projector