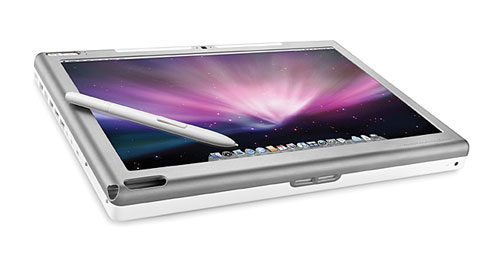 Axiotron is updating its popular tablet computer based upon the Mac OS with some new configurations to keep up with the times. These new configurations to its Modbook follows on the heels of Apple Inc.'s introduction earlier of new and improved MacBook models.
The new Modbook configurations, according to Axiotron, include 2.1 GHz or 2.4 GHz Intel Core 2 Duo processors and 120GB or 160GB 5400-rpm hard drives, respectively. All other features of this tablet Macs remain otherwise the same, including digital pen support, a magnesium alloy body and an integrated 24x DVD Combo drive or 8x DVD SuperDrive.
Axiotron said the base price for this line is around $2,290. It is available now in the new configurations.
Apple, axiotron, macbooks, modbooks, tablet pcs