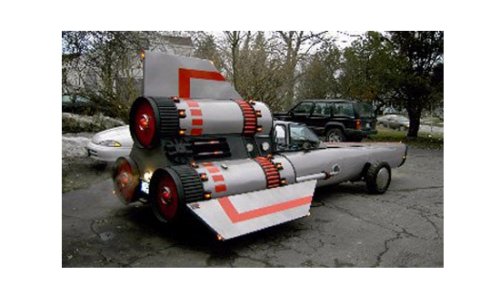 We thought we'd take a little break from the usual and take a look at some cool art cars that geeks have modded into their own visions of coolness. So here's some random pimped out tonnage of pure nerd love coming at ya. When a nerd has a car, all things are possible…Though it will usually end up having something to do with the Star Wars universe.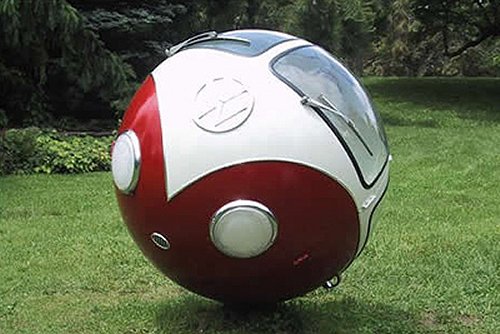 VW Microbus Ball-A piece of art by Billy Gibbons of ZZ Top fame.
He took a vw microbus and made it into a VW ball. Truly a thing of beauty. The tires unfold when you need em. This is what we need to see more of on the road. Or in the sky for that matter.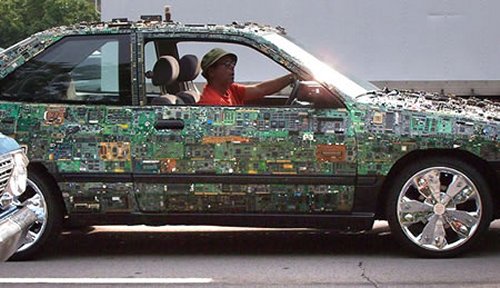 Circuit Board Car-Someone went a little crazy with circuit boards. This one must be blinding in direct sunlight. You have to wonder how much weight the boards added to the car in total.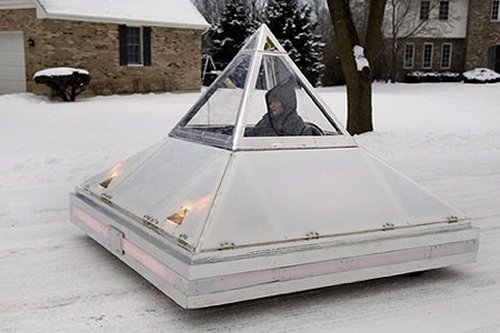 The Pyramid Car-This pyramid electric car weighs 8,000-pounds and is powered by 80-batteries, with four engines. It can supposedly reach speeds of up to 45mph. I love how the canopy pops open like a Colonial Viper from Battlestar Galactica. It was built by a Father and his two sons.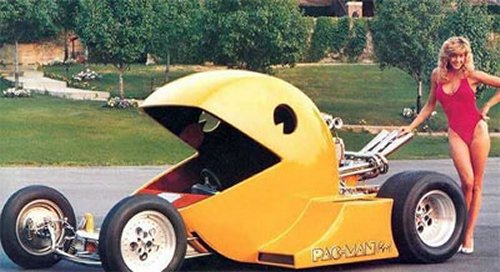 The Pac-Man car-This is the best way to outrun ghosts that I have seen yet. And it attracts the ladies.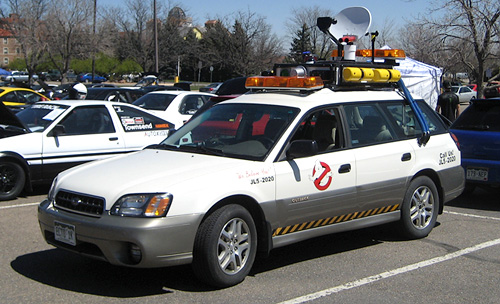 The Subaru Outback Ecto-1-This guy started a thread on the NASIOC forums (North American Subaru Impreza Owners Club) to showcase his 2003 Subaru Outback which he's converted into a slightly smaller version of the Ecto-1 from the Ghostbusters films.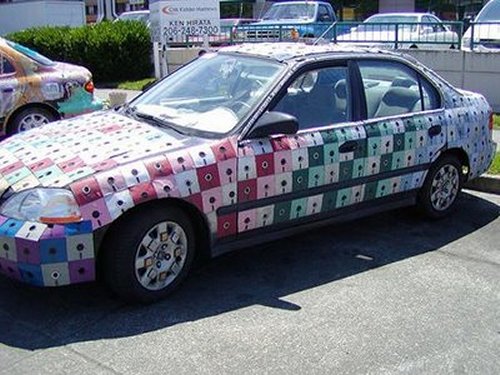 The Floppy Disk car-A 1998 Honda Civic covered with computer keys and, of course, floppy disks.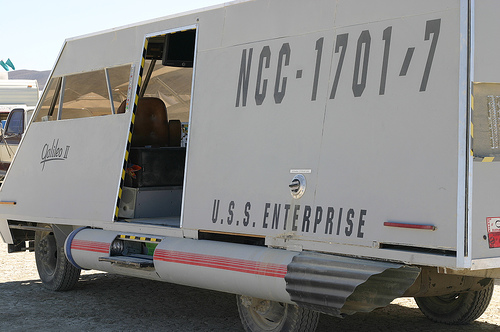 U.S.S. Enterprise NCC-1701-7 Shuttlecar-Now this is truly a geek ride. The only thing that could make it better is if they sold Ice cream from the back of this thing.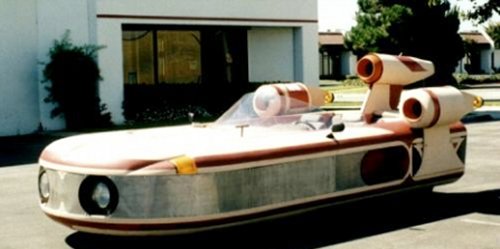 Star Wars Landspeeder-You probably remember this one from a while back. The vehicle was actually licensed in California. It just needs a few droids and your Uncle dressed as Ben Kenobi.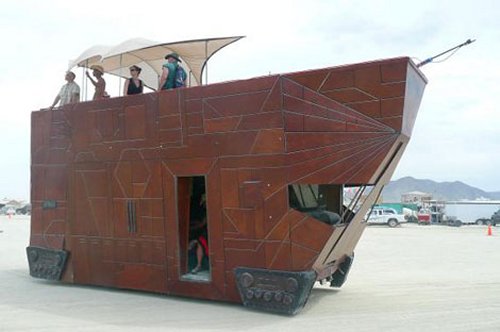 Jawa Sandcrawler-I had no idea that Jawas attended Burning Man. I hope they collected enough robot parts to really stick it to the Skywalkers this season.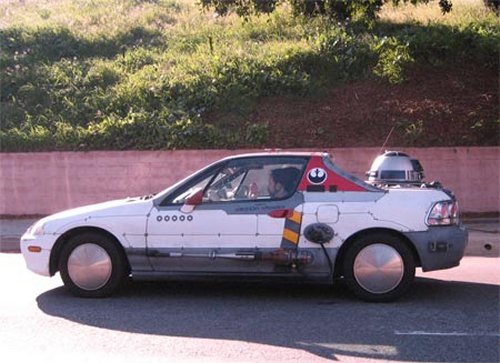 The X-Wing…car-A California guy modded his Honda del Sol into Luke's X-Wing Fighter. It even has R2 astromech droid in the rear, some burns, and the Rebel insignia, and laser blasters on the car doors.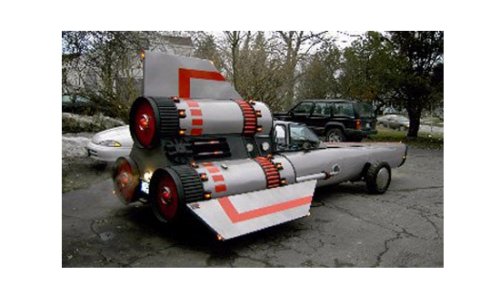 Battlestar Galactica Viper-Dean Shorey built this car, based on the Vipers from classic Battlestar Galactica, by hand. I would love to see this thing coming down the street.
art, battlestar galactica, Cars, DIY, geek, hack, list, mod, nerd, Sci-Fi, Star Wars, theme, vehicles