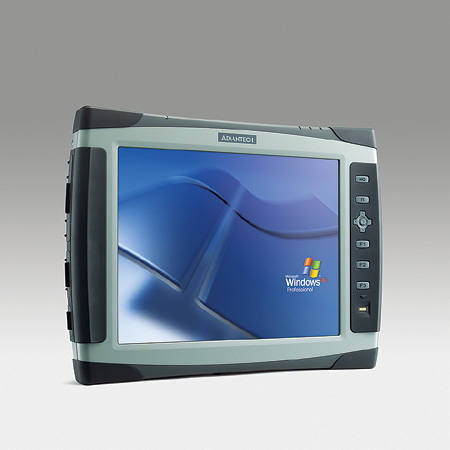 Advantech isn't exactly known for consumer related computers. While we don't think this new Tablet PC fits the bill either, the recently released Mars-3100S seems to still be pretty cool none the less.
The Advantech Mars-3100S sports a 10.4-inch touchscreen display and is ready to go with Windows XP. It is targeted towards more rugged uses in environments like field and emergency services. It also offers optional built-in WLAN and Bluetooth for wireless connectivity.
Other features of the Mars-3100S include a fanless design, an optional 2.5-inch shockmounted hard drive, USB 2.0 and an AMD LX800 processor. No word on where it can be picked up.

Advantech Mars-3100S [via WindowsForDevices]
advantech, Tablet PC, Windows