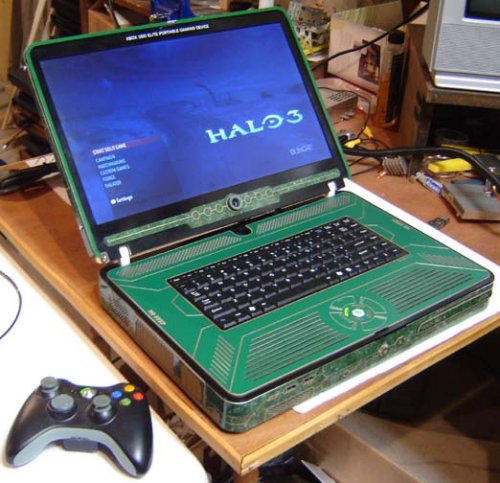 If you don't know Ben Heckendorn, the man will modify any game console. Nothing is safe from his artist's hands, whether he's making an old Atari 2600 into a portable unit or making an XBox 360 Elite laptop. Basically, the man is a modding God.
Now, he's turned an Xbox 360 Elite into a laptop, a portable gaming system that can be taken anywhere. The screen has a resolution of 1280×720 which allows for 720p HD viewing, and it has an Xbox camera built in. I'd love to own one, but it's a custom creation. You won't be able to buy it anywhere anytime soon. Unless of course you were to commission one.

It is truly a work of modding art, but just one of many that he's created.
[Ben Heck] VIA [Gizmodo]
ben heck, DIY, gaming, laptop, mod, modding, Xbox 360 Elite