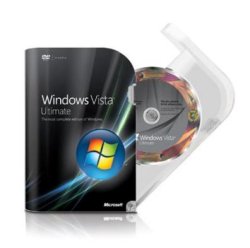 Microsoft announced yesterday that the much anticipated Windows Vista SP1 has been released to manufacturing (RTM) which brings us one step closer to getting a more stable version of the Vista OS. Many businesses will often wait at least until after the first service pack of a Microsoft system before implementing it to give time for any early issues to get worked out.
The Vista SP1 isn't expected to be available for download until mid-March and will initially come in languages of English, French, German, Spanish and Japanese with full language support to be available by the end of April. When first released the service pack will require a manual download from Microsoft but then will be added to the automatic update in April, as well.
Microsoft said the latest delay was caused by a large number of device driver incompatibilities. The drivers could be re-installed by the user but instead Microsoft opted to avoid the complaints and work out finding and updating the drivers in the update.
rtm, Vista, vista sp1, Windows