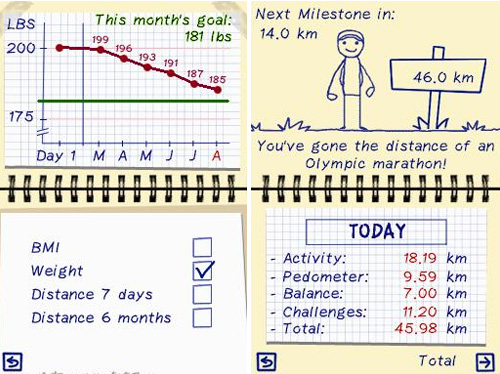 It's nice to see video game companies getting more into fitness, since they are responsible for much of the lard on couches across America. Ubisoft just announced a new title that should be available this summer called My Weight Loss Coach. The game is targeted at both casual and overweight players. The idea is to use customizable coaching sessions and a pedometer accessory to track physical activity.
The pedometer can be synced to the DS, and will help you keep track of daily physical effort, but it also goes a step further, helping you balance your food intake.

This is one of several fitness gaming products coming out soon.
coach, fitness, game, Health, Nintendo DS, ubisoft, weight loss