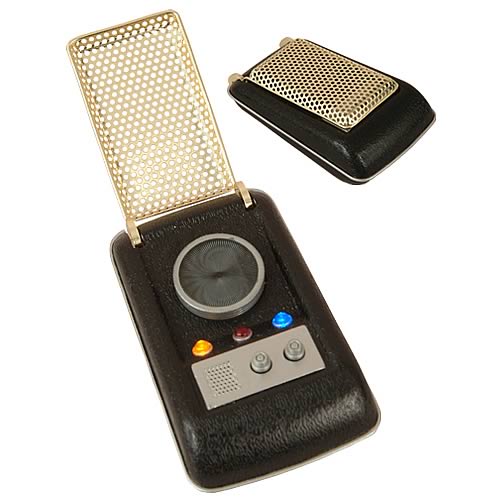 We're not afraid to get nerdy here at the Brick, as our recent 12 Star Trek gadgets that became reality list proves, and what could be nerdier and cooler then a replica of the original Star Trek communicator? We are still waiting on an authentic Star Trek Phone, but in the meantime, this will do nicely.
The device looks just like the real thing and it comes with several sound effects and 9 voice phrases including "Enterprise, this is Kirk", "Spock here, Captain." and "Your signal is very weak; can you turn up your gain?". The Communicator Replica will be available soon and will retail for $29.99.

This will go along great with of your other Star Trek stuff, like that stuffed tribble you keep in your bed.
[Entertainment Earth] VIA [Chip Chick]
communicator, enterprise, replica, Star Trek, toy