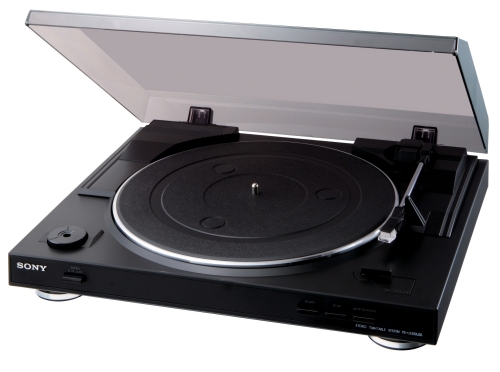 Sony today launched a solution for easily converting all of those classic vinyl records to MP3s with this PS-LX300USB turntable. The turntable connects to a computer through USB and comes with Sound Forge Audio Studio software for editing the tracks and saving them as MP3s to play on your PMP.
Sony's record player spins at 33 and a third and 45 rpm's with a quite belt drive system. It also has a built-in pre-amp that makes it directly compatible with A/V receivers to listen to that nostalgic static between tracks direct from the record. Now you can finally get those old obscure songs from the Animals plus your original Grease soundtrack onto your iPod without having to pay to download.
The Sony turntable will retail for about $150 and will be available in the U.S. sometime in March.
music, records, Sony, turntable, USB, vinyl