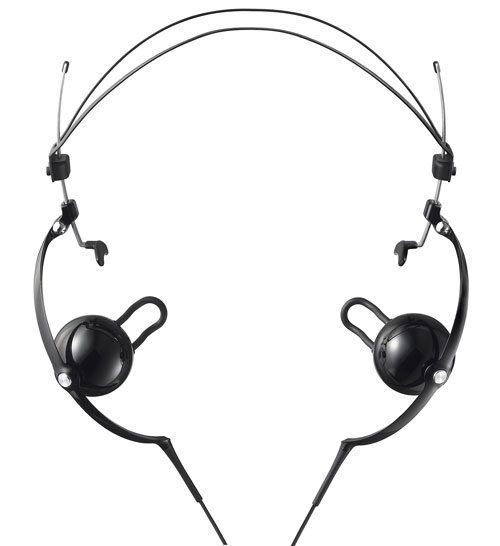 Sony has created some interesting new headphones it calls "personal field speakers." Relatively weird descriptor aside, the new PFR-V1 is priced at around $500 and will be available in April.
The Sony PFR-V1 is described by Sony as a "marriage between headphones and speakers." Two 1-inch die-cast aluminum speakers connected by a lightweight metal headband position the speakers about a half inch from the outer ear and direct the front of the speakers toward the ear canal.
Sony says this design, which delivers audio from multiple directions, provides "mid- and high-range audio frequencies in a field of sound aimed toward the outer ear, while the bass frequency sound is delivered directly to the ear canal via the extended bass reflex ducts." Sounds interesting if it indeeds does as the advertising reads.
Headphones, Sony