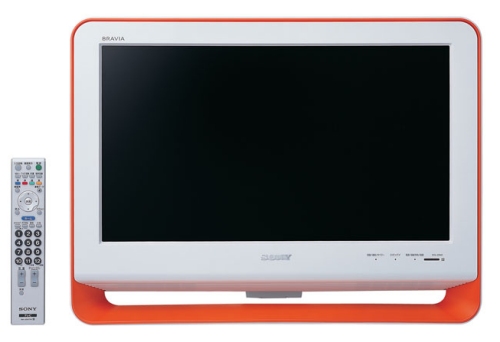 Sony has just let loose two new and colorful Bravia LCDs towards the lower-end of the Bravia line. The new M1 series sports an array of different colorful frames availble bringing some light fun to the lineup of LCD HDTVs.
The two new models include the 20-inch KDL-20M1 and the 16-inch KDL-16M1 which both have just shy of 180 degree viewing angles at 178 and 1366 x 768 pixel displays. They also both contain 1080p HDMI inputs and the Bravia 2 video engine. The larger of the two houses two 5W speakers and has a 1,200:1 contrast ration while the smaller 16-inch model has a 1,800:1 contrast ratio and two 3W speakers.
Sony says these new M1 series Bravias will launch in March in Japan with the KDL-16M1 going for around $835 and the KDL-20M1 retailing at just over $1000, and they'll be available in a number of frame and bezel color combinations.
Sony Japan via Impress
Bravia, HDTV, LCD, M1 Series, Sony, tv