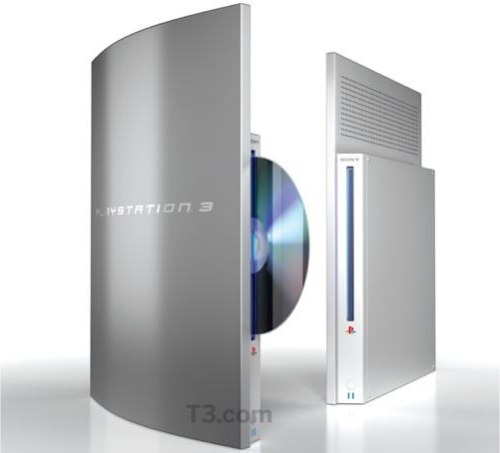 The folks over at T3 did a pretty nice job with a mock up of a Wii Phone last year at about this time and this year they're creating another stir. They've posted images today of what they envision as a lighter, slimmer Sony Playstation 3 which is reportedly heading for shelves as soon as this fall.
Sony does have a history of slimming things down just like they did last year with the slimmer PSP but it seems like an unlikely move from a company that's trying to cut costs and increase the market for their latest game console, but maybe with Blu-ray pulling ahead they feel they have it made? T3 also is speculating that this new slimmer model would have the rumored 160GB hard drive in it as well, and of course a slim Blu-ray player.
Of course Sony has nothing to say about such rumors but T3 claims that got their info straight from an "inside source" at CES this year. However we'll definitely be keeping an eye out for more news of this one.
Playstation 3, PS3, Rumors, slim PS3, Sony