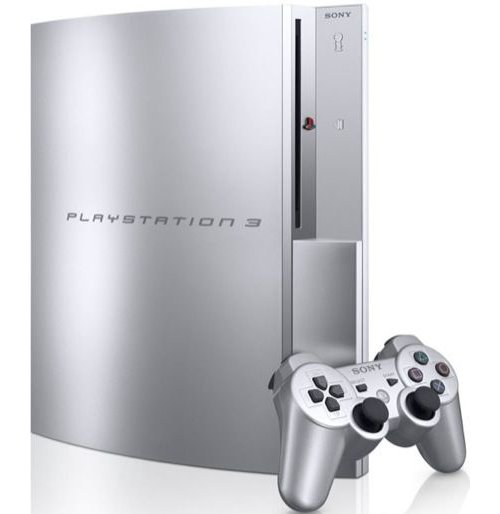 Now that the U.S. might be getting the white model of the PS3 the folks in Japan always need to have something a little more and have added a Satin Silver Playstation 3 model to the lineup. This makes a total of 3 colors available in the original black, white and now the most recent silver.
This model is also the 40GB version with the lack of PS2 game playing capabilities, card reader and fewer USB ports, but nevertheless seems to be helping out sales for Sony. The satin silver model will retail for ¥39,980 (about $374 USD). Sony will also release to Japan a matching DUALSHOCK 3 wireless controller (not included) which will be in the same satin silver color. Sony has the controller retailing at 5,500 yen (about $52 USD).
So now we're guessing it's probably safe to let us westerners have our hands on the white model since there is another new model that we can't yet have.
via Kotaku
Playstation 3, PS3, satin silver, Sony