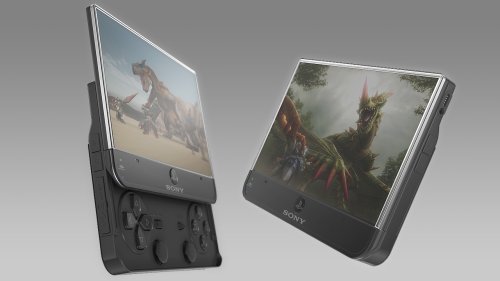 This fan-made PSP concept is an awesome slider, with a look that beats the hell out of the old one and then spits on it for good measure. It's got an amazing large screen and an iPhone style home button in front.
Just slide it open and it's ready for gaming, revealing the D-Pad, two analog nubs, and the face buttons. This is one hell of a nice concept, considering I'm not much of a PSP fan and it's got me wanting one yesterday. We can only hope that the next PSP looks something like this.

Of course, the dinosaurs on the screen make it look even more awesome.
[Flickr] VIA [PSP Faboy]
concept, fan, flickr, PSP, sexy, slider, Sony