| | |
| --- | --- |
| | |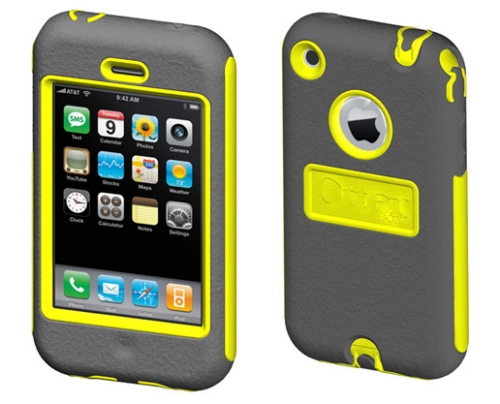 You came, you saw, you commented. And some of your comments had us busting a gut, while others left us perplexed. Some of you should really get help. Don't turn to us, we're just as twisted.
The 3 funniest comments and our winners are as follows:

PAUL BAX:
I am somewhat puzzled as to why Otter's are being senselessly slaughtered just so my iPhone can obtain some protection due to its promiscuous ways. Why can't we just go back to lamb's skin instead of Otter skin. Lambs are not near as cute.
Prybar:
Well, i'm here, to remind you, of the case you want to give away. It's not fair, to deny me, of this case I want to have today.
You, you, you "otter" know.
With apologies to Alanis Morrissette
Dennis:
Even on Valentine's Day, she wasn't letting me near her Otter Box.
It was hard to pick just 3. Among those that perplexed us:
Colin simply wrote "shoes". I hope he gets his wish.
Tom Landholt:
Armor plating I desire,
But does it help protect from fire?
We liked that one but felt that you were living in a magical realm and we weren't sure if the Otterbox would stand up to Dragon breath.
Check out all of the responses here.
Congratulations to the lucky winners. The rest of you, keep up the good work. We especially love the movie references. Most importantly, keep an eye on the site. We have more good stuff coming your way.
I'll be emailing the winners this weekend to get their info. If you want to save me the trouble it's conner@slipperybrick.com
contest, Otterbox, results, winners