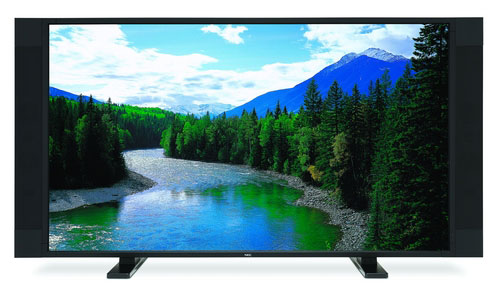 Nothing quite says my boardroom is state of the art like a snazzy flat panel display mounted on the wall. NEC is one of the latest to showcase a display for this capacity, announcing today the NEC MultiSync LCD5220. It is priced at around $8,150.
The NEC MultiSync LCD5220 is a 52-inch display NEC says is the first of its type "based on a professional-grade panel." It's got a very thin bezel and can be used standalone or as part of multiple-display, video-wall implementations. It supports 1080p and comes with a color calibration kit for self-described "color uniformity and fidelity."
Ohter features of the MultiSync LCD5220 include a 2000:1 contrast ratio, optional stand and speakers, built-in expansion slot and a sealed cabinet design. It will be available in April.
HDTV, NEC, Television