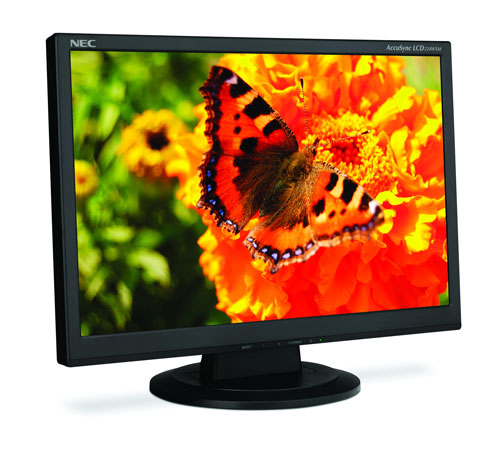 NEC is out today with some new widescreen desktop displays targeted at business owners. These new AccuSync displays are the 19-inch ASLCD194WXM and the 22-inch ASLCD224WXM as well as the 17-inch ASLCD174WXM. Pricing is set at around $230, $330 and $210 respectively.
These new AccuSync displays are designed to refresh this particular NEC product family. They offer native resolutions of 1440 x 900 for the ASLCD174WXM and ASLCD194WXM, and 1680 x 1050 for the ASLCD224WXM; thin bezels; dual-input technology; built-in speakers and contrast ratios of 800:1 for the ASLCD174WXM, 1000:1 for the ASLCD194WXM and 900:1 for ASLCD224WXM.
NEC has also tried to make these displays eco-friendly with an onscreen feature that allows users to reduce brightness and lower power consumption by 30 percent. You can find all of these on sale come March.
Displays, NEC