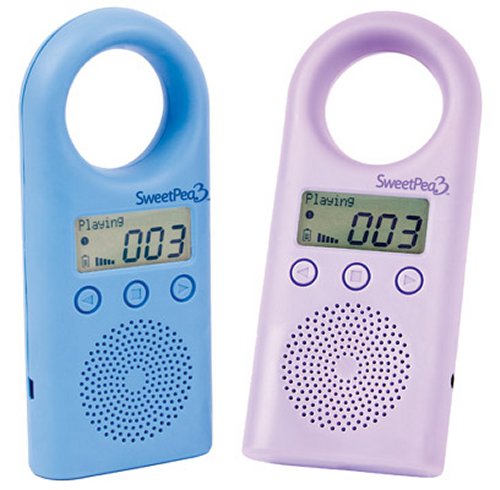 Funny thing is, these MP3 players for infants actually look like teethers. I have one question. If you aren't supposed to shake a baby due to it's delicate brain, how is it good to crank up the tunes and give them their own MP3 player?
The SweetPea3 has 256MB of memory and is made for kids ages 0 to 8 years. They are calling it a "robust" music player that comes in pink or blue rubber. It lasts for about 40 hours on one AA battery. It also comes with music and stories from Susie Tallman and Jim Weiss. I don't know who the hell that pair is, but now's your chance to find out what their voices sound like mixed with potent baby saliva.

But if you must indoctrinate your kid at such an early age, you can get one for $89.95. If you want my opinion, babies are expensive enough.
[Blastmagazine] VIA [Crunchgear]
babies, baby, digital, infants, MP3, music, player