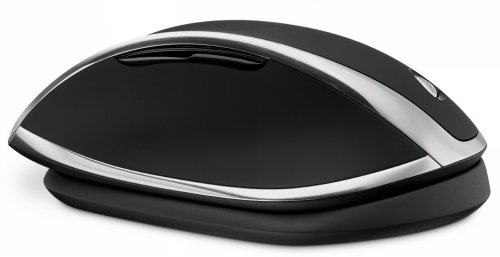 Microsoft today launched the Wireless Laser Mouse 7000 and the Wireless Laser Mouse 6000. Both models feature a little bit less rounded look than other recent accessories from Microsoft and use a 30-foot, 2.4GHz wireless connection.
The rechargeable 7000 model is geared more for desktop use with a new horizontal charging cradle that makes it look somewhat like to a sleek snail when docked. It will charge up a single rechargeable AAA battery which gives it up to 3 weeks of use on a single charge. The 7000 has a responsiveness of 1,000 dots per inch and precision of 6,000 frames per second along with 4-way scrolling, Flip-3D and the single-click magnifying tool to zoom in on…well, whatever it is you want to zoom in on. A green indicator light shows the battery level for charging.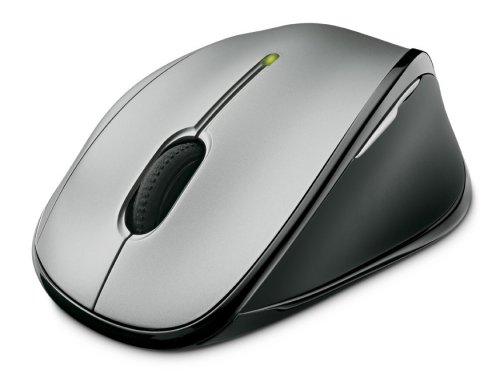 The Wireless Laser 6000 was built for travel but is a little bigger sized than most travel mice from Microsoft to avoid those hand-cramps using such a small grip while on the road. As with previous models it features the transceiver that snaps in underneath for safe keeping and to power off the mouse. It also has the tilt wheel scrolling, zoom feature and light indicators to know when to charge up the battery.
Both sharp looking mice are available now with the 7000 model retailing for $69.96 and the 6000 with a price tag of $49.95.
6000, 7000, Microsoft, mouse, wireless laser mouse