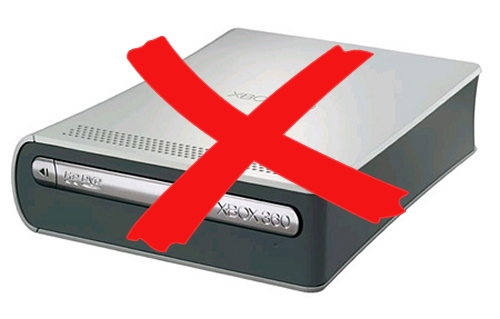 We knew it would happen sometime soon and yesterday Microsoft officially discontinued the production of the HD DVD player add-on for the Xbox 360 game console. If you're one of the estimated 300,000 folks that already own the player Microsoft said they will still continue to support it and uphold the warranty that came with it, but they won't be selling any new ones. Now that all of the big studios have gone Blu-ray it's unlikely you'll be wearing it out anyway without any new movies to play on it.
Microsoft says it doesn't feel that dumping the HD DVD format will affect its game console sales, but we're thinking that adding a Blu-ray player like the PS3 has just might help. Microsoft was previously one of the major backers of Toshiba and the HD DVD format before Warner announced they were Blu-ray exclusive and the whole HD DVD camp came tumbling down shortly after.
So, now we're just waiting to see what kind of deal Microsoft can swing to get a Blu-ray player add on for the Xbox. No word on that quite yet but you can bet it's coming, for a price.
HD DVD, Microsoft, xbox 360