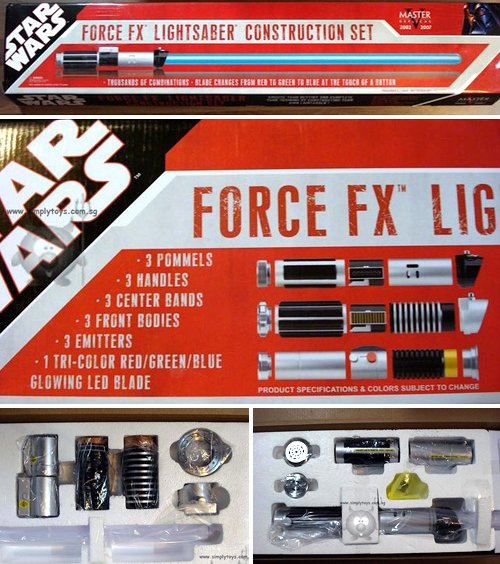 You can buy any number of lightsabers. Whether in lamp form, Wii attachment, or even a lightsaber training game. But this Master Replicas Force FX Lightsaber Construction Set allows you to mix and match pieces, creating your own custom weapon.
The kit includes 3 pommels, 3 handles, 3 center bands, 3 front bodies, 3 emitters and a tri-color blade that can switch between red, green and blue. That gives you over 1000 possible combinations. One downside to this cool toy is that the blade is only illuminated by a single LED, which means you won't get the "rising out of the hilt" effect when you turn it on. But it does have all the motion activated sound effects. All the pieces are metal, so your lightsaber will look very cool and authentic.

After you've constructed your saber, then you can tackle that whole virginity thing.
[Force FX Lightsaber Construction Set] VIA [Ohgizmo]
build, jedi, lightsaber, master replicas, replica, set, Star Wars