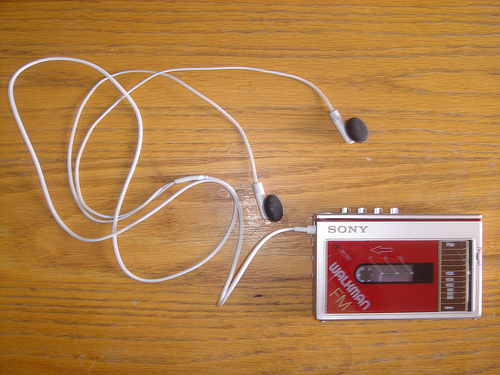 iPods are one of the most common devices that thieves will steal easily if given half a chance. Therefore, it's better to have it disguised as something else. And while you might look a little odd listening to your vintage 80′s walkman, no one will ever suspect that there's a valuable iPod inside.
This clever iPod concealer has authentic looks right down to a see-through clear plastic front. Unfortunately you can't get one of these for your own right now. This one the owner made himself. Ever think you would see an iPod in an old Walkman? I know I never thought I'd live to see the day. He gets points for originality. Who knows, this sort of thing may just revive that old 80′s walkman style, that seemed so cool back then.

Rest assured, his iPod is safe. And twice as cool as when he started out.
[sirljohns' photostream] VIA [Gadget Venue]
80s, altered, disguise, flickr, iPod, mod, Sony, theft, Walkman